A Very Merry Table
Setting a pretty table for visiting family and friends is one of Blue Loom's favorite ways to welcome people into our homes and really get into the holiday spirit. From Christmas to New Year's Eve and everything in between, let us help you prepare to make your life easy and a little more cheerful.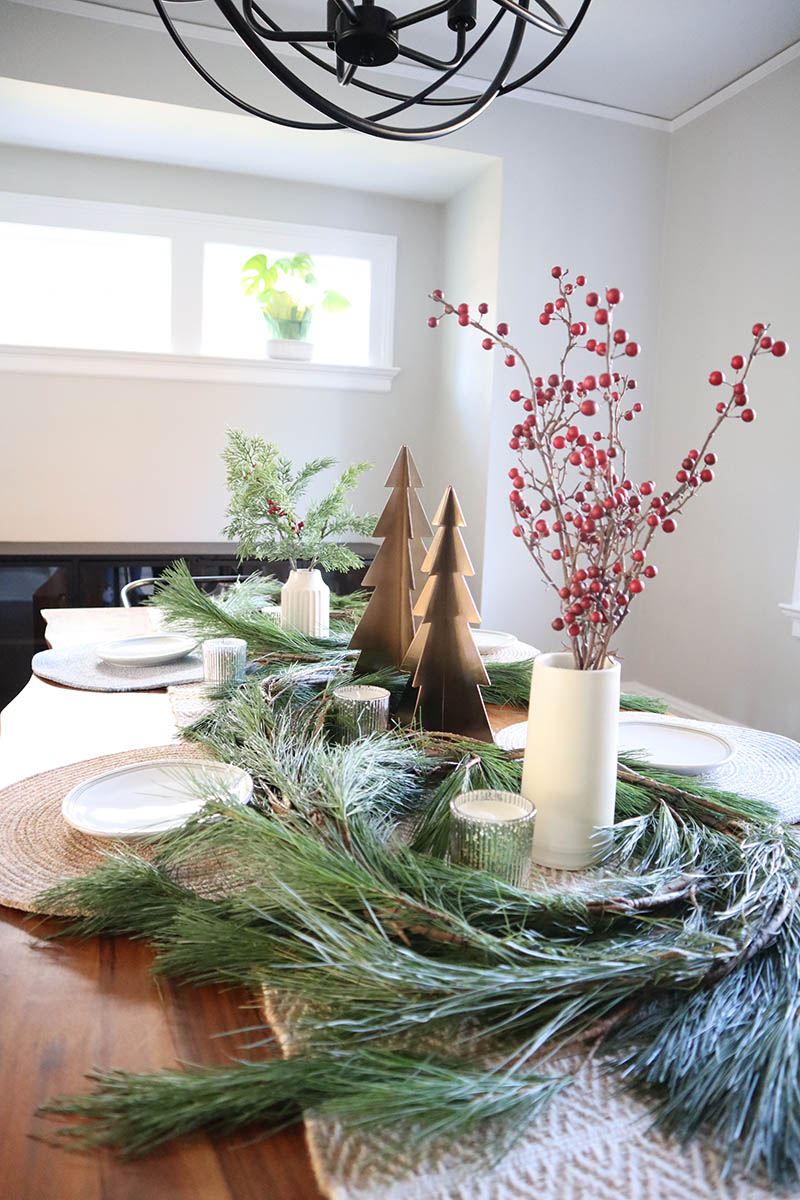 Blue Loom is here to give you our best tips on making your dining more than just a place to eat but a place to celebrate in style.
Clear and clean the table
Start with a clean slate. Remove any existing centerpieces, placemats or décor that has piled up on the table over time then choose your base.
Layer up
Before you begin to layer, get creative from the start. Depending on the aesthetic you're going for, choose a bare table with just a table runner, a tablecloth and placemat pairing or even just placemats on a bare table. We love showing off a beautiful wood table so dress it up (or not) as you wish. One of our favorite runners is the Luna Jute Woven Table Runner. We layered it with our Chenille Round Placemat mixing and matching silver and gold for that true holiday feel.
Create your own centerpieces
Centerpieces are a lovely focal point for your table and can be any number of things to help create your holiday look. The holidays are the perfect time to incorporate greenery onto your table. Mix in some candles and holiday décor to take your table to the next level and really help make your guests feel special. Throw in small Christmas trees with vases of flowers and berries to give your table a very merry feel while not overcrowding it. Keep in mind, you want a festive and inviting table without it feeling cluttered so you can save room for the yummy food and drinks!
Create your holiday table with Blue Loom this season.
Wishing you a very merry holiday!