Let's Snuggle
Your bed should be your haven. A place where you can go after a long day to unwind and relax. A peaceful and inviting space tucked away from the rest of the world, all to yourself. Your oasis awaits you, so trust Blue Loom to help you style the bed of your dreams.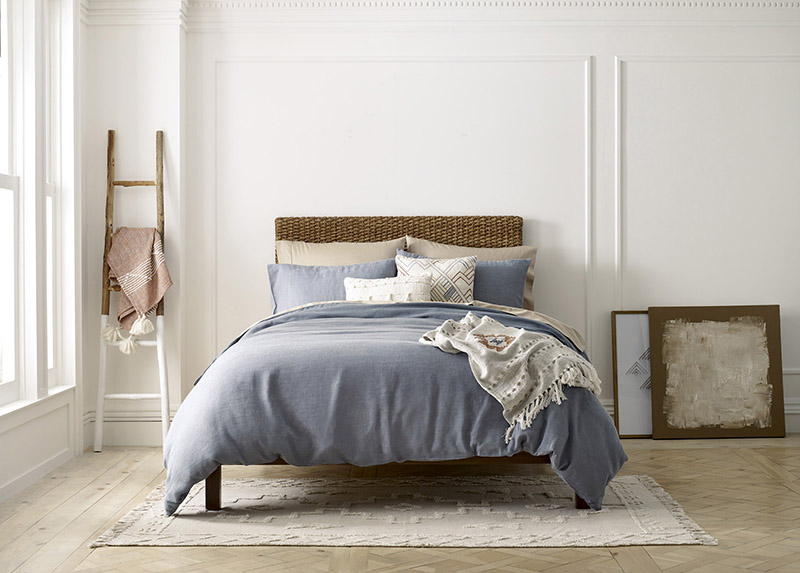 Every bed begins with a good set of sheets. Whether you love a top sheet or not, your choice of sheets is the first step. We spend one third of our life asleep, so feeling comfortable in your bed sheets is vital. If you go the solid route, pick a color that accents your style. Choose print to add an element of unique design to your bedroom. Try not to focus too much on the thread count, as long as it feels cozy, thread count is just a number.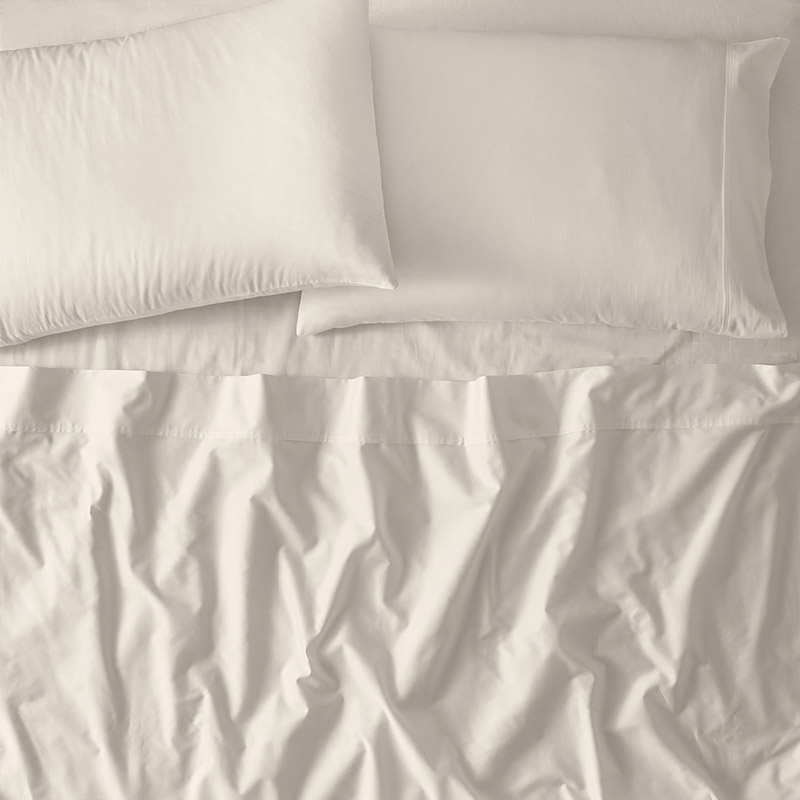 We love the idea of a calming, monochromatic bedding but let's find a way to elevate it. Pick a duvet, comforter or quilt and experiment with layering. Start with a solid foundation, build with prints, and then finish by adding texture for contrast.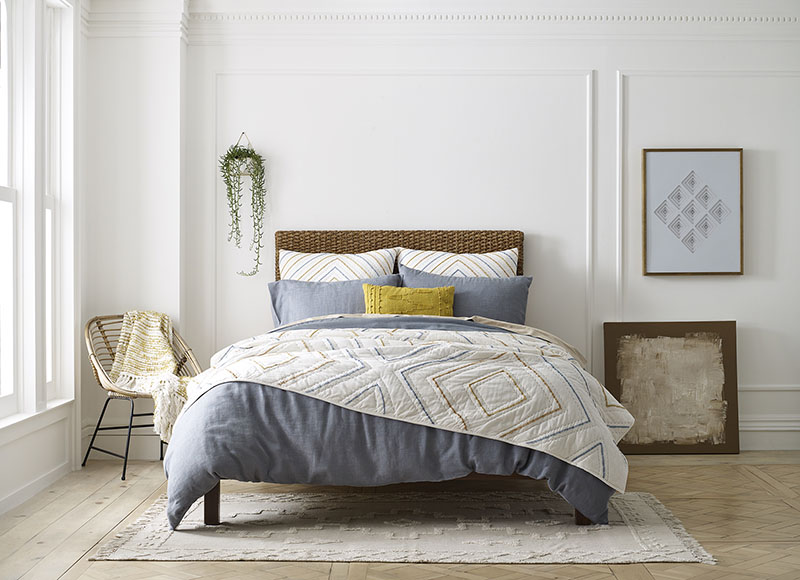 An all-white bed can warm you up especially when you add the right number of embroidered pillows or tufted throws. Textures help add softness and an element of coziness to your space. Aside from your bedding, consider adding a carved wood or tufted headboard to really spice things up.
You want your bed to be comfortable and never cluttered. Ideally, you want at least three pillows on a bed but no more than six regardless on your size of bed. Play up your pillows by adding different sizes, colors, tassels, and embroideries.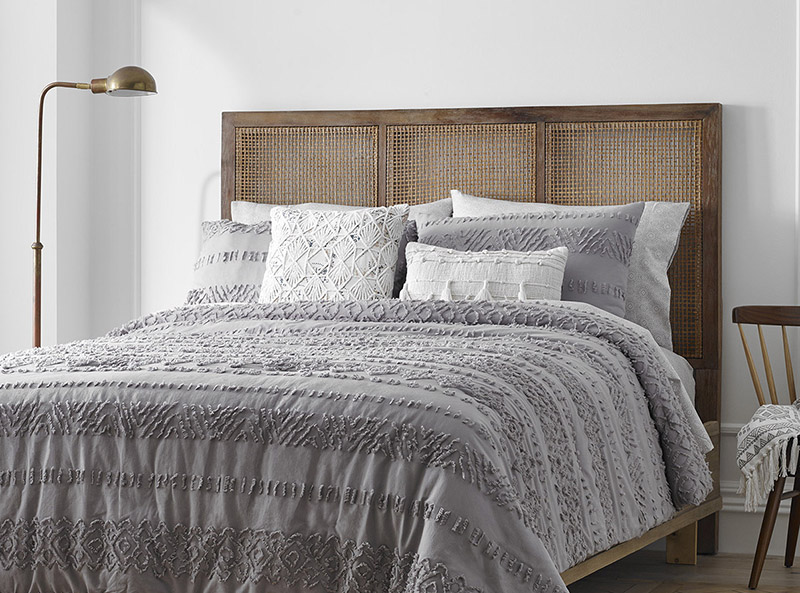 The secret to making your bed irresistible is to simply "unmake" your bed a little. Pull down your comforter or duvet on the side to give it that slightly undone look that will make your bed that more inviting. Always make sure your comforter or duvet is big enough to drape so there will be plenty of the fluff to go around.
Your dream bedroom awaits you.