Ready, let's get set! Set your Thanksgiving Table with Blue Loom.
Hosting can be stressful so let Blue Loom make it easier. From the preparations to the cooking to the décor, it can seem like a dreadful task. With these easy styling tips, we'll help you wow your guests with your table this year.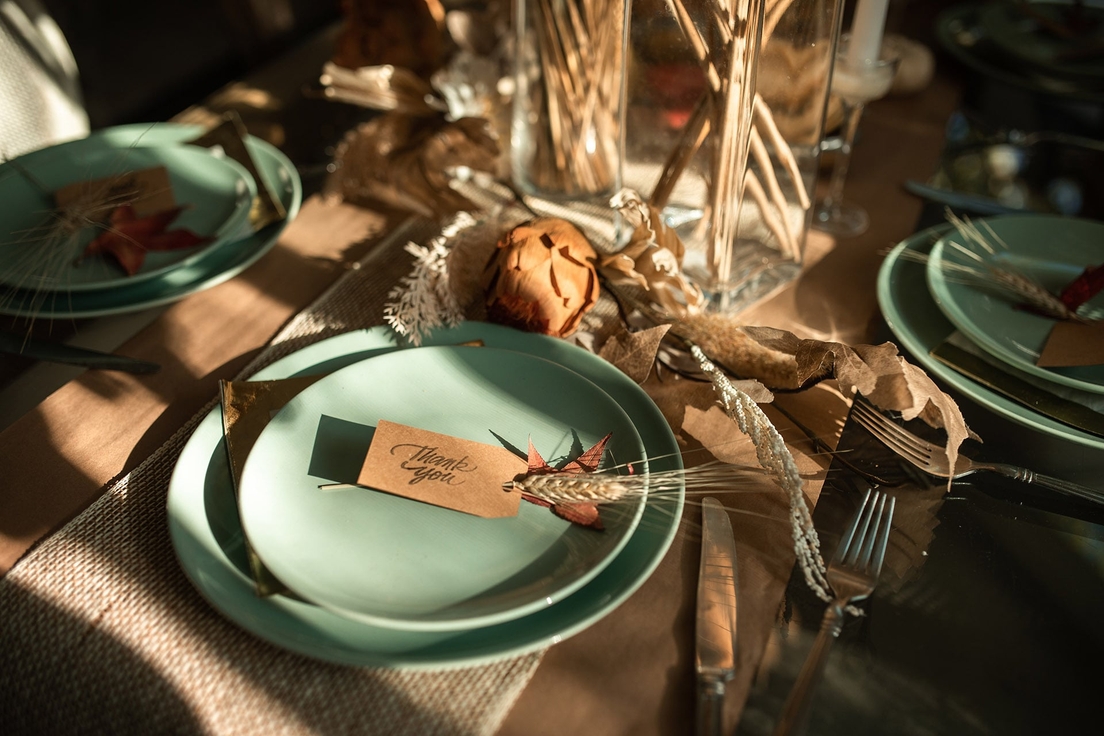 Table runners are a great way to add a layer of texture and a visual element. Burlap, jute or embroidered runners can provide a casual, everyday feel but can also be dressed up with your fancy dinnerware. No table is fully dressed without a tablecloth, napkins and of course some cute napkin rings.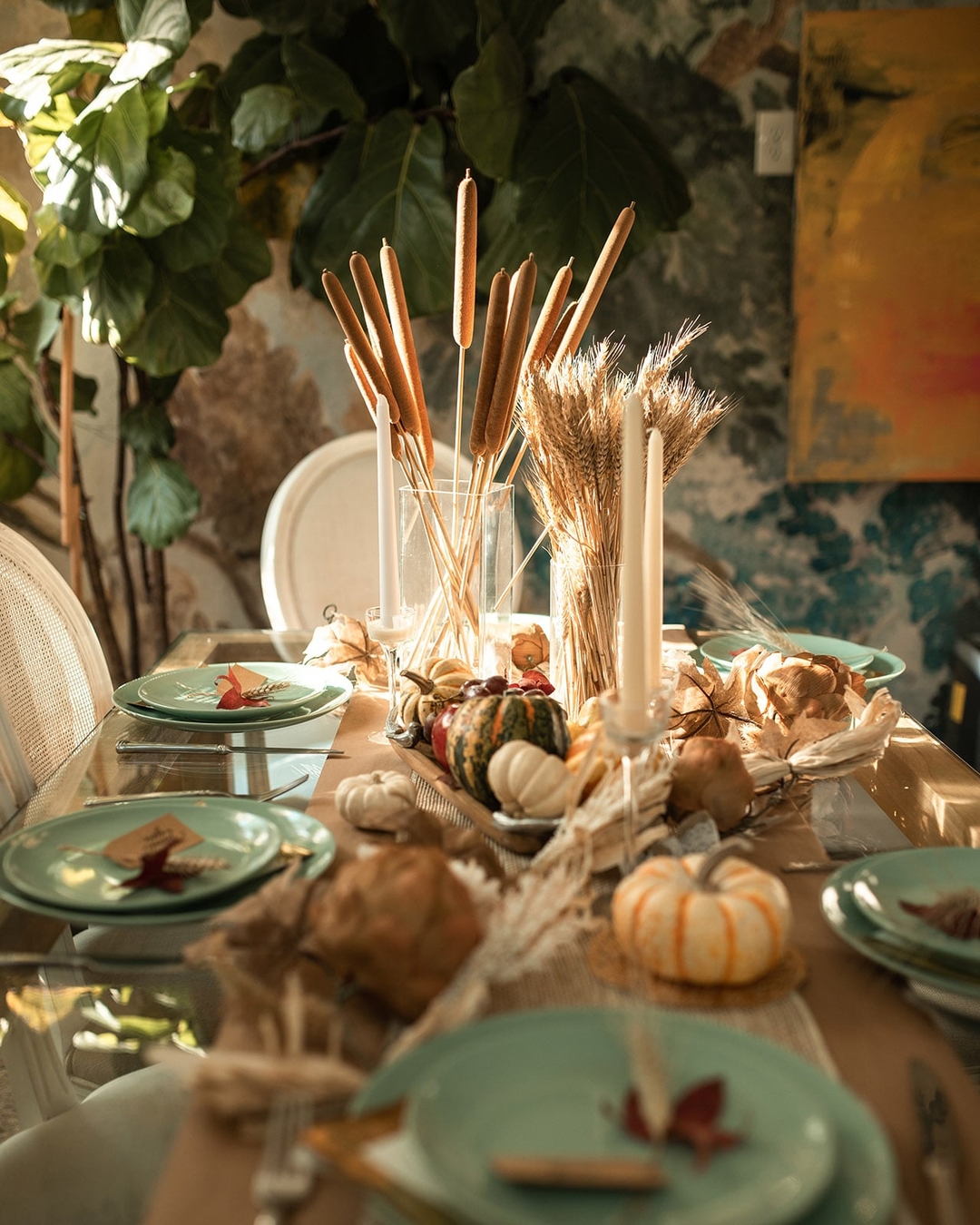 To help infuse your home with warmth, light, and coziness, try incorporating some autumnal colors. Bring the harvest to your table with some low-maintenance bouquets such as dried flowers, wheat or eucalyptus for a touch of greenery. Next, add some candlesticks and cute pumpkins to really tie the look together. By utilizing candles and foliage, your table becomes much more festive and intimate. A Blue Loom tip: keep your centerpieces low so your guests can easily see everyone at the table while still having plenty of room for food and wine.
Happy feasting!